SIS Enter Into School:
https://lasanimasonline.maestrosis.com
THIS IS NOT YOUR GMAIL USERNAME OR PASSWORD. CALL NOW to get your SIS Enter School username and password: 719-320-0915 or 299-9267.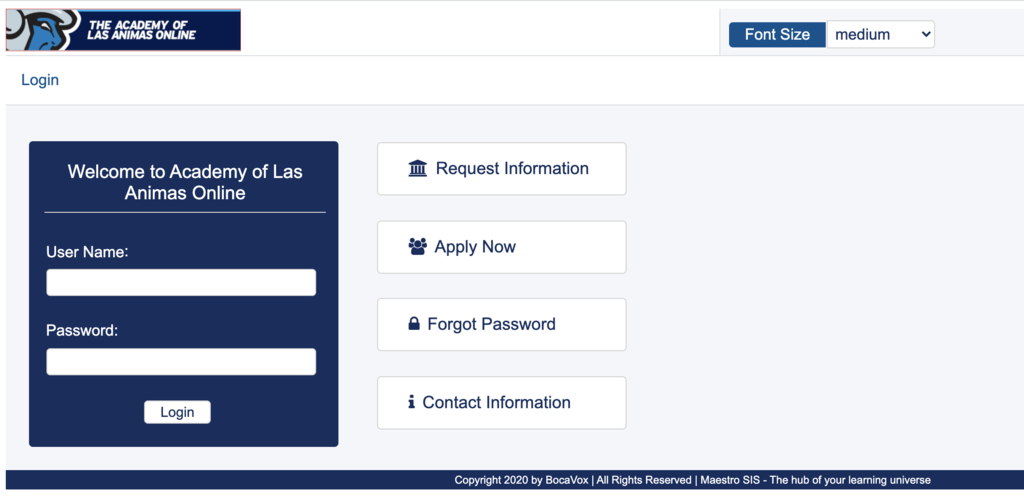 We're proud to tell you that AIM Global and Immersion Schools are now Academy of Las Animas. Back in February, the Las Animas School District board voted to move our current AIM Global and Immersion students' education provider to a new online system to be owned and operated by the Las Animas School District. We're here to tell you why.
https://www.academy-la.com/article/446026